Quem somos
O Arq.Futuro traz ao público brasileiro as mais importantes personalidades, inovações e projetos de arquitetura e urbanismo da atualidade, com o objetivo de contribuir para a melhoria do ambiente construído e da qualidade de vida nas cidades do Brasil.
Ao mesmo tempo em que promove a preservação do patrimônio arquitetônico brasileiro, o Arq.Futuro propõe um diálogo sobre o desenho e a gestão das cidades. Essa discussão é particularmente importante porque grande parte da população brasileira não dispõe de meios para participar efetivamente das decisões de planejamento urbano que terão grande impacto em sua vida. Ao envolver o público na discussão sobre arquitetura de qualidade e a necessidade de maiores investimentos em infraestrutura e serviços, o Arq.Futuro busca contribuir para o crescimento sustentável e justo e para a competitividade do Brasil. Também está cultivando uma base local de conhecimentos sobre inovação em arquitetura e urbanismo no país e na América Latina.
Vários dos arquitetos, economistas, empresários mais influentes do país e do mundo têm se reunido com formadores de opinião e atores políticos nos eventos do Arq.Futuro. Alguns dos temas debatidos são: espaço público, habitação, transporte e infraestrutura; educação em arquitetura e urbanismo; engajamento do público em assuntos relacionados à arquitetura e ao desenvolvimento urbano; novas tecnologias para a participação popular, a mobilidade urbana e os edifícios; caminhos para promover a construção do novo e a preservação do patrimônio cultural; a diferença entre tendências passageiras e valores permanentes em arquitetura.
Todo o conteúdo gerado pelo Arq.Futuro é registrado e disponibilizado em diversos formatos, que incluem a publicação de livros digitais e a produção de material audiovisual com imagens e vídeos exclusivos.
Nossa história
Fundado em 2011, o Arq.Futuro é uma plataforma de discussão sobre o futuro das cidades, com o objetivo de democratizar a informação sobre temas urbanos e contribuir para a melhoria da qualidade de vida das cidades brasileiras.
Atuando em múltiplas plataformas, o Arq.Futuro organiza seminários internacionais, edita livros, promove mostras de cinema e exposições, além de fomentar constantemente o debate sobre inovação urbana em seu site e redes sociais, através da publicação de artigos, entrevistas, enquetes, vídeos e fotos.
O Arq.Futuro propõe levar informação para o público em geral, sobre temas urbanos considerados fundamentais, antes restritos a acadêmicos ou especialistas. Os eixos de discussão incluem mobilidade, moradia, planejamento urbano, manejo de recursos hídricos, gestão de parques urbanos, regeneração urbana por instituições culturais, revitalização de áreas portuárias, entre outros.
Com o objetivo de analisar a realidade urbana numa perspectiva transversal, o Arq.Futuro reúne arquitetos, economistas, juristas, gestores públicos e privados, agentes de inovação, representantes da sociedade civil, artistas e acadêmicos em eventos abertos ao público.
Desde a sua fundação, tem atraído para suas atividades nomes de peso da arquitetura mundial, entre eles, João Filgueiras Lima/ Lelé (1932-2014), Shigeru Ban, Zaha Haddid, Jacques Herzog, Thom Mayne, Elizabeth Diller, Liu Thai Ker, Alejandro Aravena, Alexandros Washburn e Isay Weinfeld.

Além da produção de conteúdo, também apóia projetos específicos voltados para a aproximação entre a sociedade civil, o poder público e a iniciativa privada, a fim de criar possibilidades efetivas de desenvolvimento sustentável para os nossos centros urbanos.
Conselho consultivo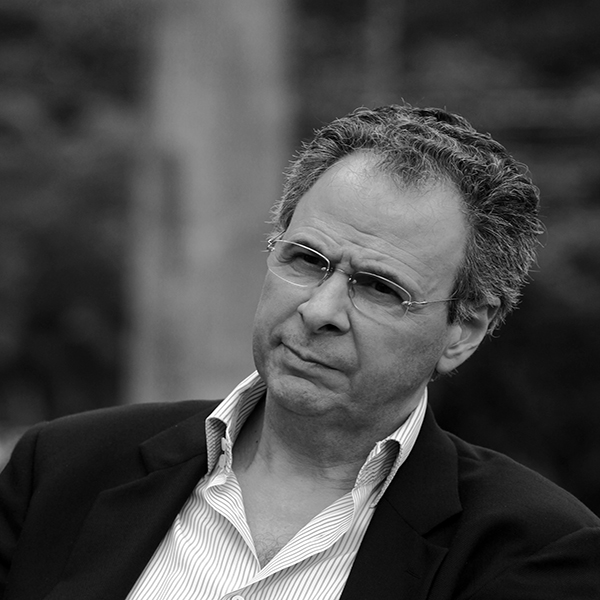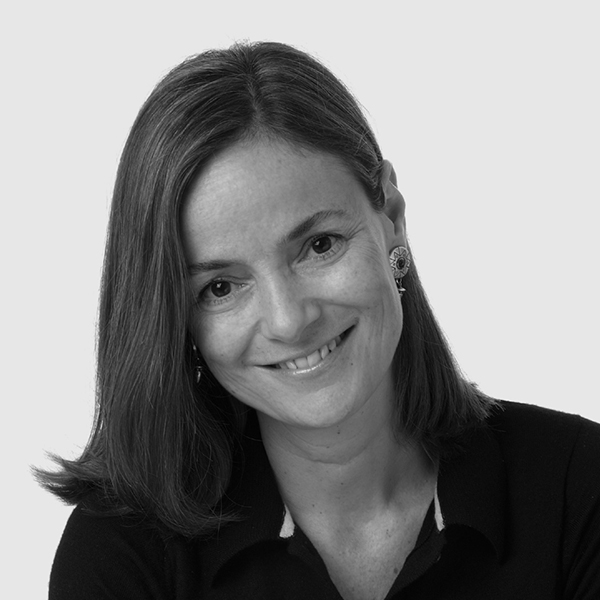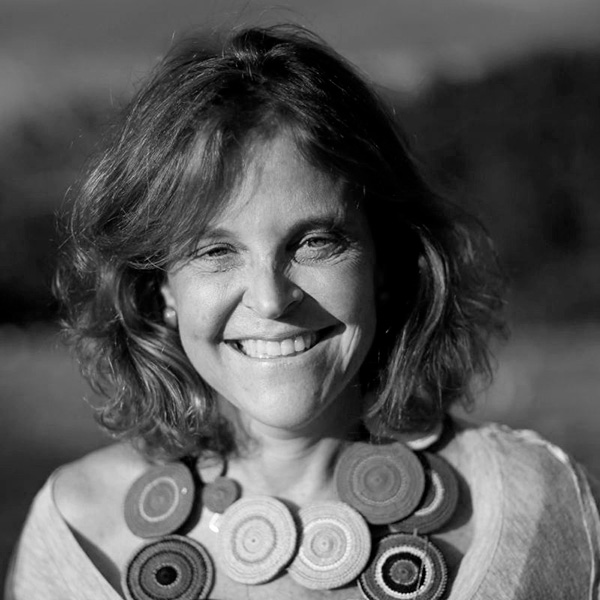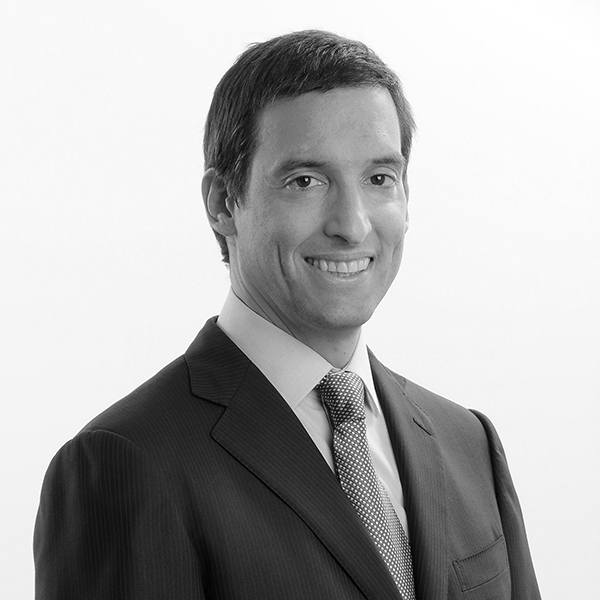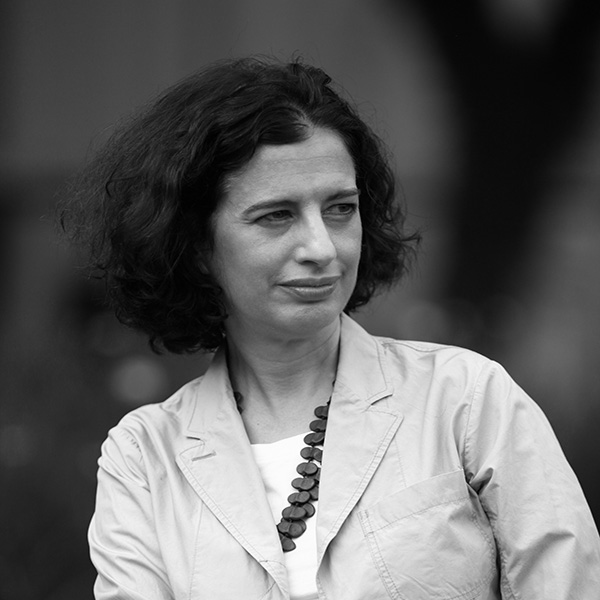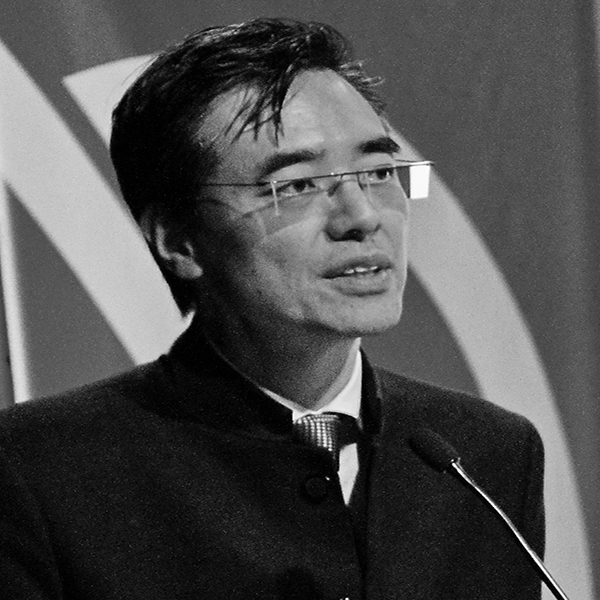 André Corrêa do Lago

Diplomata, economista, crítico de arquitetura e membro do Departamento de Arquitetura e Design do MoMA.

Claudia Moreira Salles

Formada pela Escola Superior de Desenho Industrial, no Rio de Janeiro, Claudia é designer de móveis e objetos para decoração de interiores.

Sonia Quintella de Carvalho

Formada em administração com mestrados em Marketing e Governança Corporativa, Sonia é presidente do Conselho da ArteSol, ONG voltada para o desenvolvimento do artesanato tradicional do Brasil. Integrante do Conselho da Rede Asta, foi diretora do Grupo Gucci e da Triumph.

Patrice Etlin

Engenheiro e sócio do fundo de investimentos Advent International, Patrice Etlin tem 20 anos de experiência em private equity, com MBA pelo Insead e mestrado em engenharia industrial pela École Centrale de Paris.

Karen Stein

É crítica de arquitetura, consultora da Escola de Design da Universidade Harvard, e foi membro do júri do Pritzker Prize.

Philip Yang

É fundador do URBEM - Instituto de Urbanismo e Estudos para a Metrópole. Mestre em Administração Pública pela Harvard Kennedy School, serviu como diplomata brasileiro em Genebra, Pequim e Washington.
Conselho executivo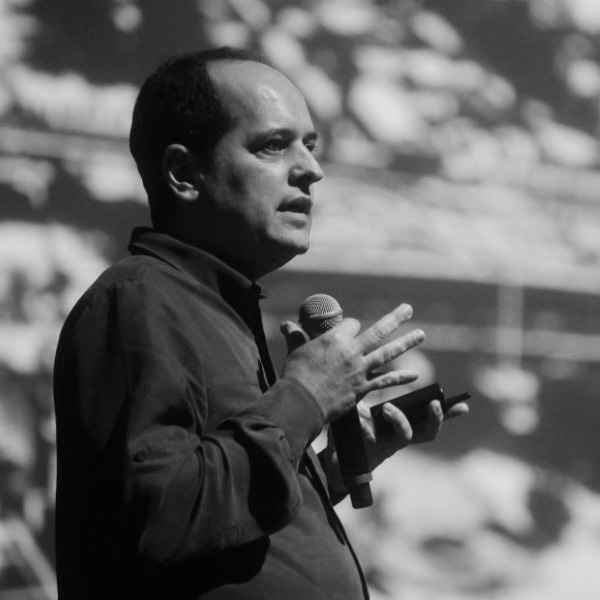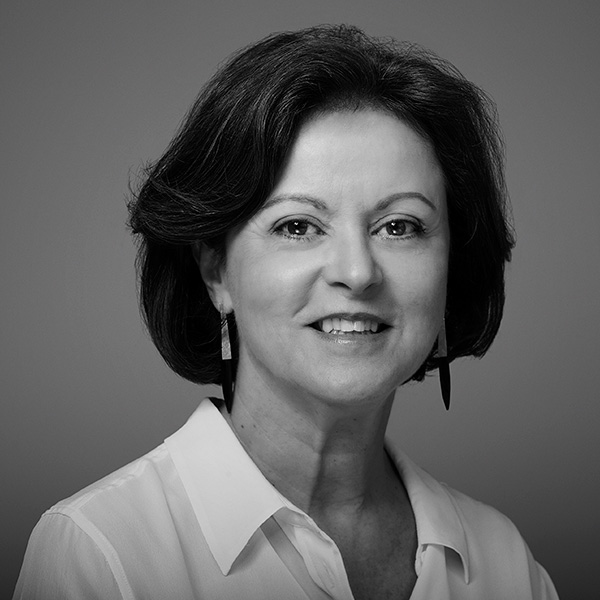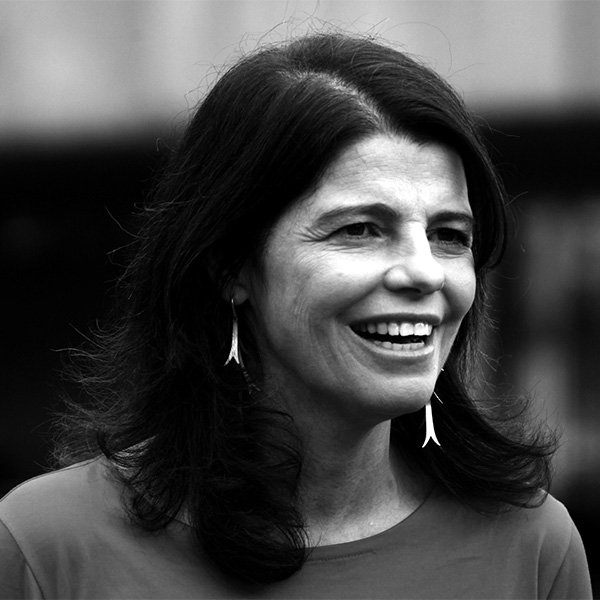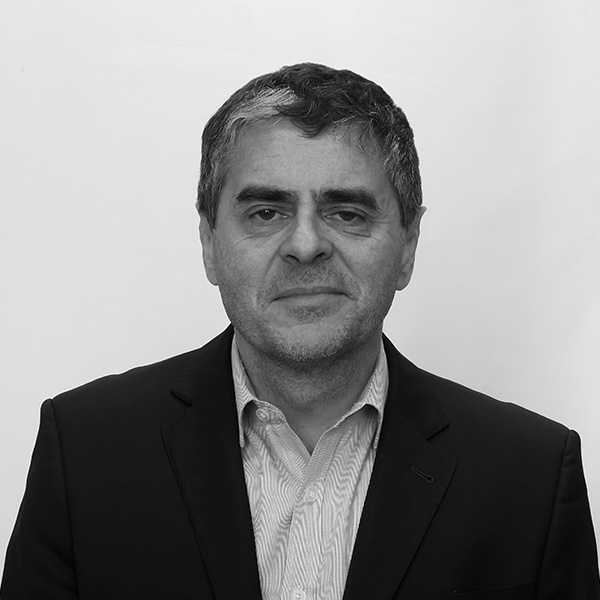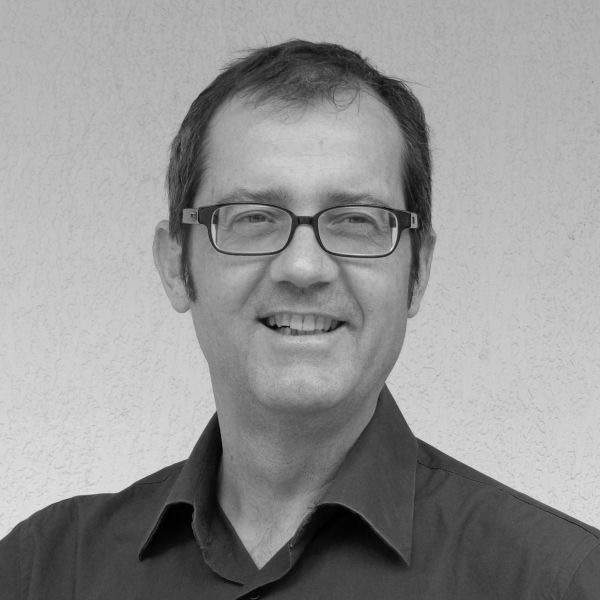 Angelo Bucci

Professor da Faculdade de Arquitetura da Universidade de São Paulo, Angelo Bucci dirige, desde 2003, o escritório SPBR arquitetos.

Haydee Belda

É arquiteta pela Universidade de São Paulo com mestrado em Políticas Públicas e Administração na Carnegie Mellon University. Produz semanalmente o podcast Zuim, um espaço dedicado à musica brasileira.

Marisa Moreira Salles

Fundadora da BEĨ Editora e do Arq.Futuro.

Tomas Alvim

É editor, cofundador do Arq.Futuro e sócio da BEĨ Editora.

Mauro Calliari

Administrador de empresas, mestre em urbanismo, autor do livro Espaço Público e Urbanidade em São Paulo e conselheiro da ONG Oficina Municipal. Foi vice-presidente da Editora Abril e Abril Educação.
Equipe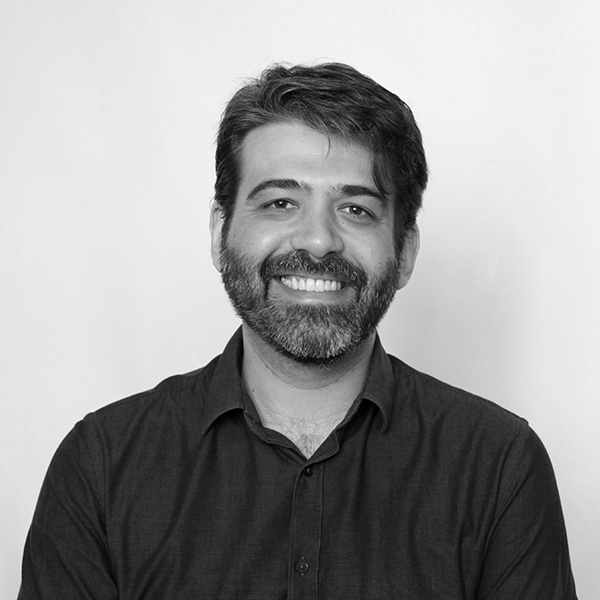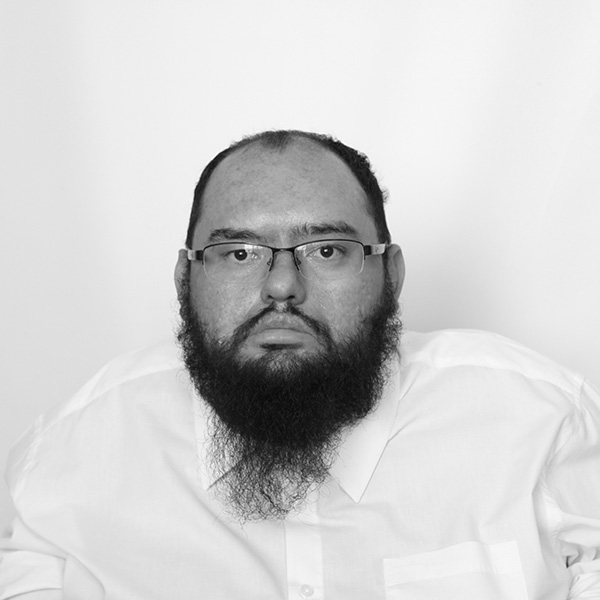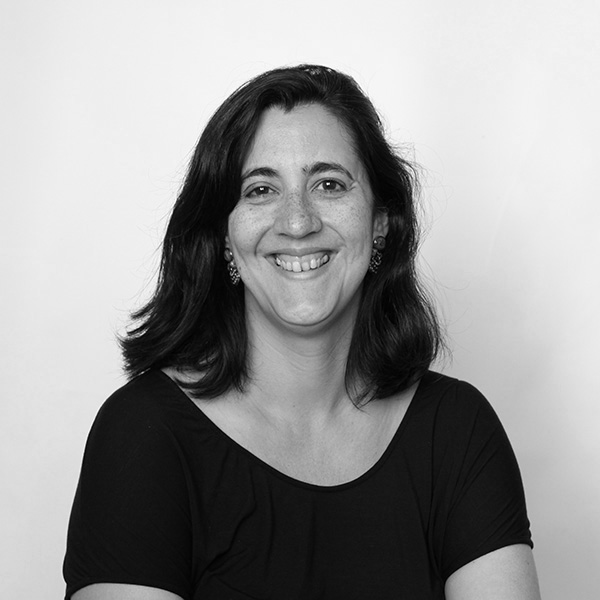 Alexandre Costa

É designer gráfico do Arq.Futuro desde 2011. Formou-se em Publicidade pela FAAP e é pós-graduado em design pela USP-Maria Antônia. Atua na área editorial desde 1997 e também é designer da BEĨ Editora.

William Nascimento

Formado em design digital, William é editor de vídeos e imagens no site do Arq.Futuro desde janeiro de 2015. Trabalhou na BEĨ Editora, entre 2008 a 2010, como assistente de arte.

Ana Paula Bucceroni Guerra

Realiza a gestão administrativa e financeira do Arq.Futuro, e atua na aprovação de projetos da BEĨ Editora em leis de incentivo.
About us
Arq.Futuro brings to the Brazilian public the most important personalities, innovations and projects of architecture and urbanism of today, aiming to contribute to the improvement of the built environment and quality of life in Brazilian cities.

While promoting the preservation of Brazilian architectural heritage, Arq.Futuro organizes debates about urban design and management of cities. This discussion is particularly important because much of the population lacks the means to participate effectively in urban planning decisions that will have great impact on their lives. By involving the public in the discussion on quality of architecture and the need for greater investment in infrastructure and services, Arq.Futuro seeks to contribute to sustainable and equitable growth in Brazil. Arq.Futuro is also cultivating local networks on innovation in architecture and urbanism in Brazil and Latin America.

The most influential architects, economists and businessmen in Brazil and abroad have an opportunity to meet with public opinion leaders and political actors during Arq.Futuro events. Some of the issues discussed are: public space, housing, transportation and infrastructure; public engagement on issues related to architecture and urban development; new technologies for popular participation, urban mobility; ways to promote the preservation of cultural heritage; the difference between passing trends and permanent values ​​in architecture.

All content generated by Arq.Futuro is registered and available in various formats, which include the publishing of digital books and the production of audiovisual material with exclusive images and videos.
Our history
Founded in 2011, Arq.Futuro is a platform for discussion about the future of cities, with the objective to democratize information on urban issues and contribute to improving the quality of life of Brazilian cities.

Acting on multiple platforms, Arq.Futuro organizes international seminars, publishes books, promotes film festivals and exhibitions, in addition to constantly stimulating debate on urban innovation on our website and social networks, through the publication of articles, interviews, pools, videos and photos.

Arq.Futuro proposes to bring information to the general public, on urban issues considered fundamental, previously restricted to scholars or experts. Discussion issues include: mobility, housing, urban planning, water resource management, parks management, urban regeneration through cultural institutions, revitalization of port areas, among others.

Aiming to analyze the urban reality in a multidisciplinary approach, Arq.Futuro gathers architects, economists, lawyers, public and private managers, innovators, representatives of civil society, artists and academics in open events to the public.

Since its foundation, Arq.Futuro has attracted important names of the world of architecture, such as João Filgueiras Lima / Lele (1932-2014), Shigeru Ban, Zaha Haddid, Jacques Herzog, Thom Mayne, Elizabeth Diller, Liu Thai Ker, Alejandro Aravena, Alexandros Washburn and Isay Weinfeld.

In addition to content production, Arq.Futuro also supports specific projects aimed at bringing together civil society, government and private sector in order to create effective opportunities for sustainable development for our cities.
Council Board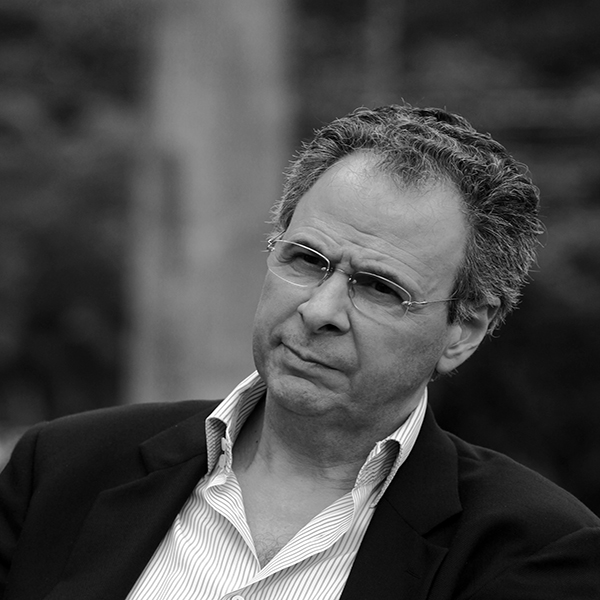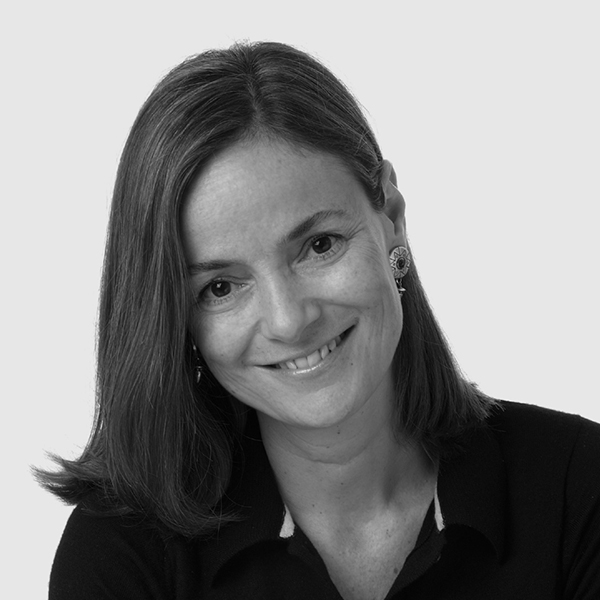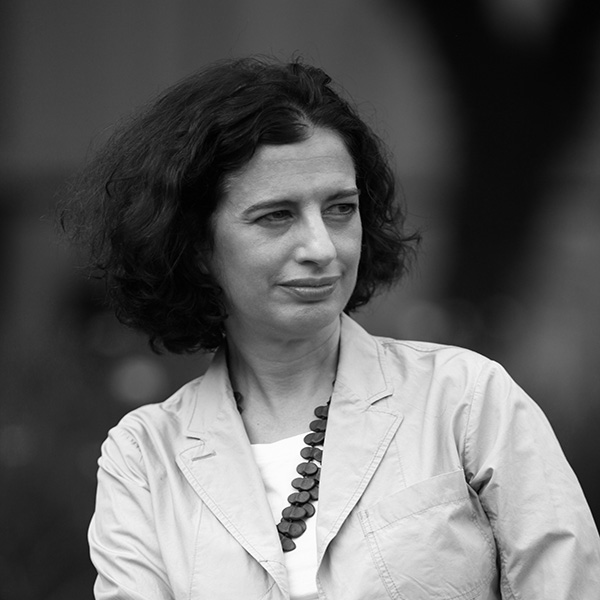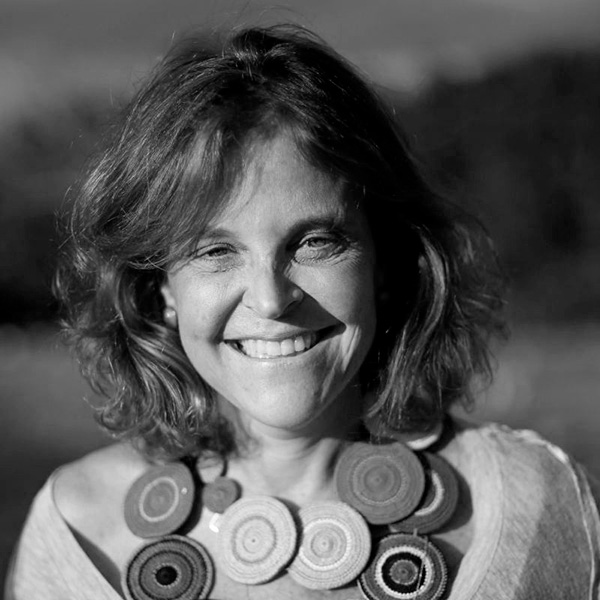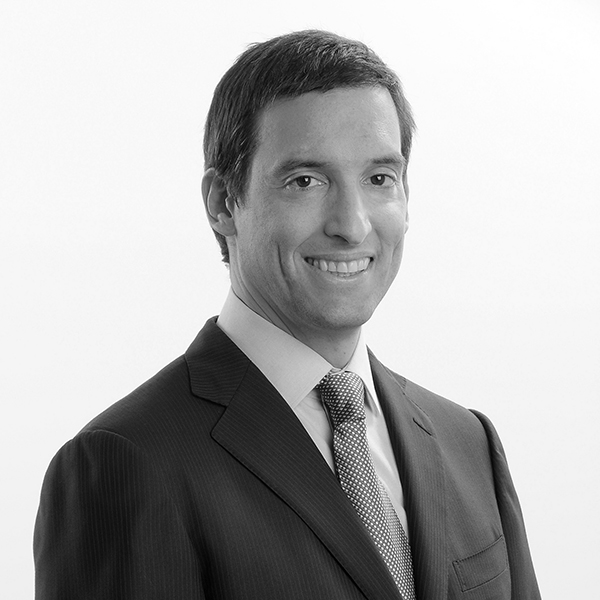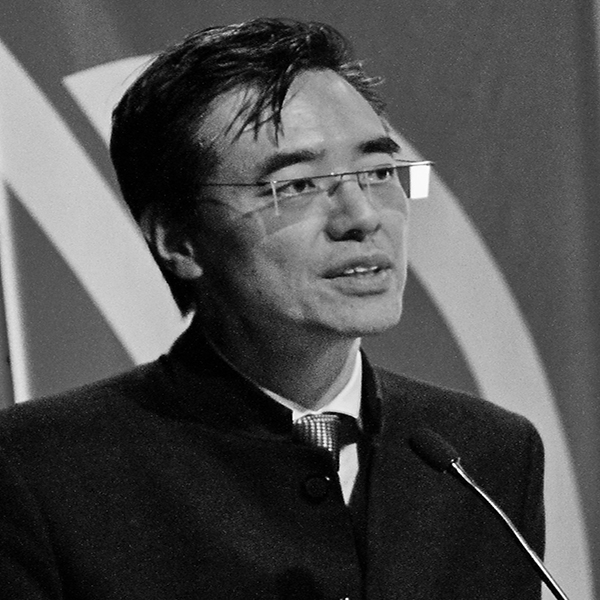 André Corrêa do Lago

Diplomat, economist, architecture critic and member of the Department of Architecture and Design at MoMA.

Claudia Moreira Salles

Claudia Moreira Salles is a furniture designer. Her resume includes various research projects into culture, peculiarities in lifestyle and social differences, along with her diploma from the Escola Superior de Desenho Industrial do Rio.

Karen Stein

Karen Stein is an architecture critic and consultant of the School of Design at Harvard University. She was member of the jury of the Pritzker Prize.

Sonia Quintella de Carvalho

Board president of ArteSol, NGO dedicated to the development of traditional handicraft in Brazil. Also a board member of Rede Asta, Sonia was director at Gucci and Triumph.

Patrice Etlin

Engineer and partner of Advent International, Patrice Etlin has 20 years of experience in private equity and holds a MBA from Insead and Master's Degree in Industrial Engineering from École Centrale de Paris.

Philip Yang

Founder of Instituto Urbem, Philip Yang has business in different fields – oil, gas, mining and energy. Holding a Master's Degree in Public Administration from Harvard Kennedy School, he served as a Brazilian diplomat in Geneva, Beijing and Washington.
Executive board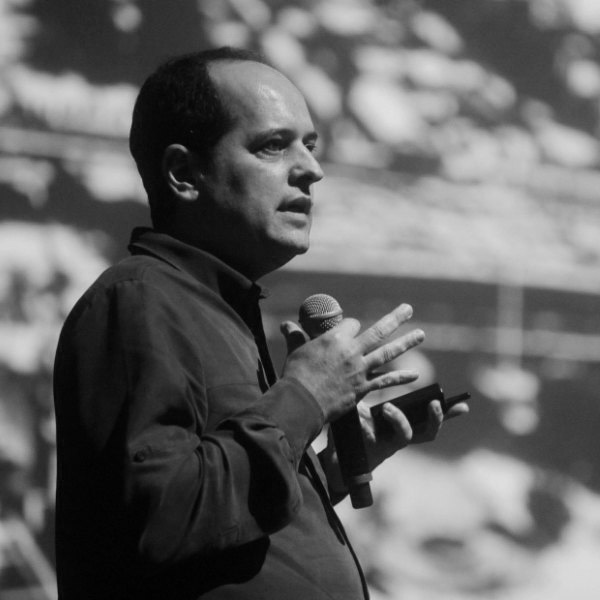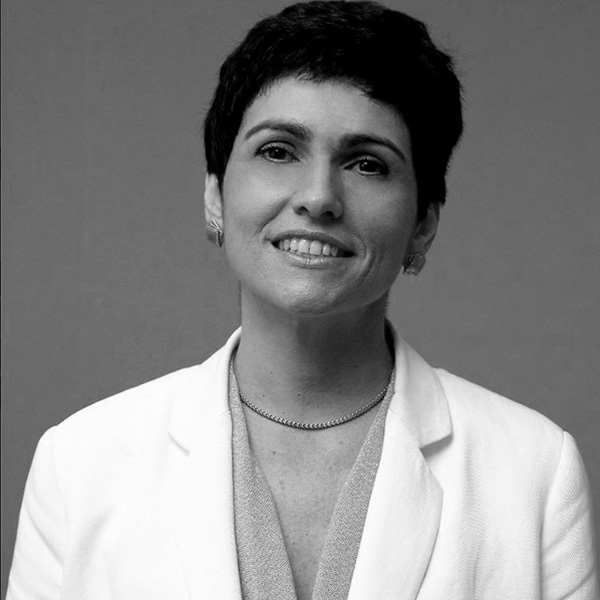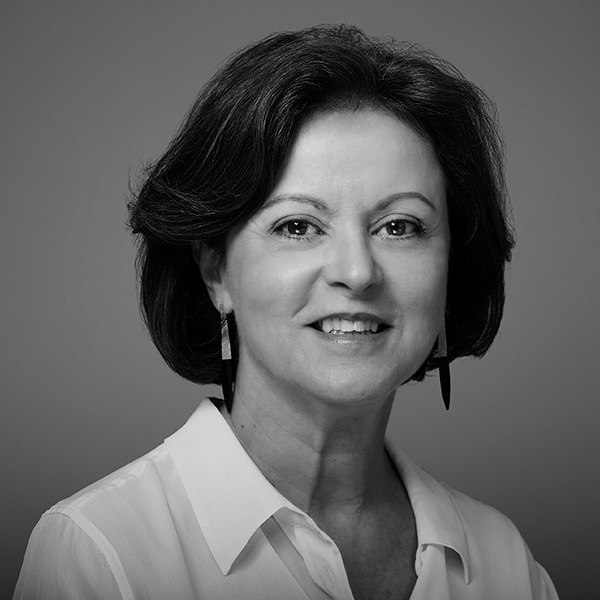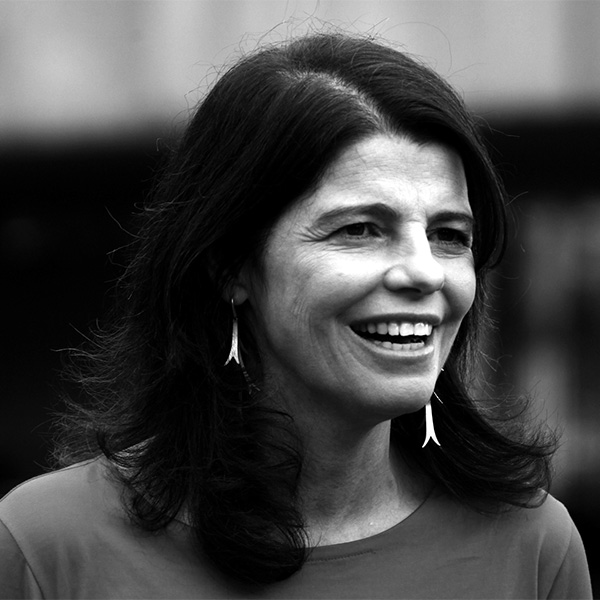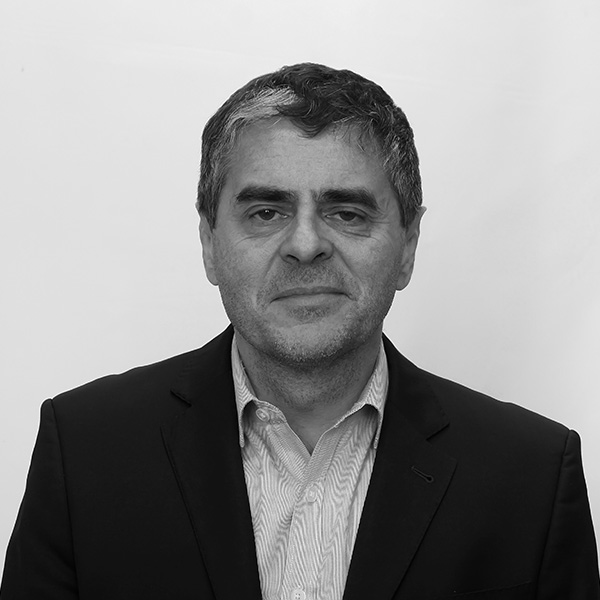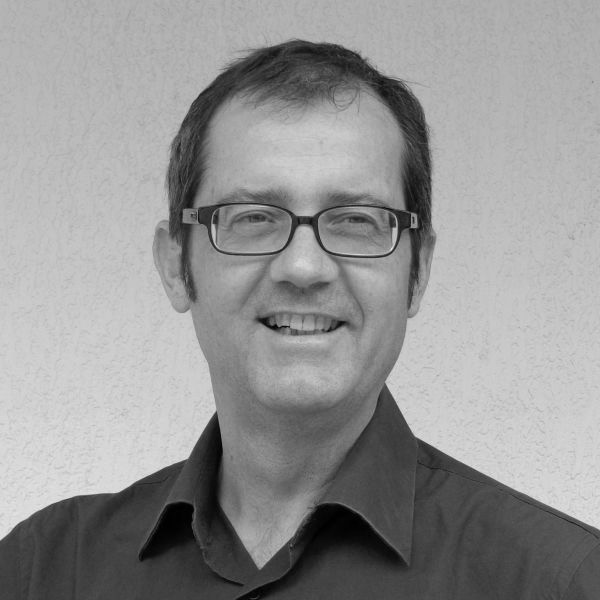 Ângelo Bucci

Professor at Faculdade de Arquitetura da Universidade de São Paulo, Angelo Bucci runs SPBR Arquitetos since 2003.

Celina Carpi

Civil engineer and lawer, Celina presides boards from Instituto Ethos and Rio Como Vamos. She is also a senior advisor of Rede de Mulheres Brasileiras Líderes pela Sustentabilidade.

Haydée Belda

Architect graduated from Universidade de São Paulo, with a Master's Degree from Carnegie Mellon University. She produces the podcast Zuim weekly, a platform dedicated to Brazilian music.

Marisa Moreira

Salles Co-founder of Arq.Futuro and BEĨ Editora, and partner of Unear.

Tomas Alvim

Editor, co-founder of Arq.Futuro and partner of BEĨ Editora and Unear.

Mauro Calliari

Business manager, master in Urbanism and advisor of NGO Oficina Municipal. Mauro was vice-president of Editora Abril and Abril Educação.
Team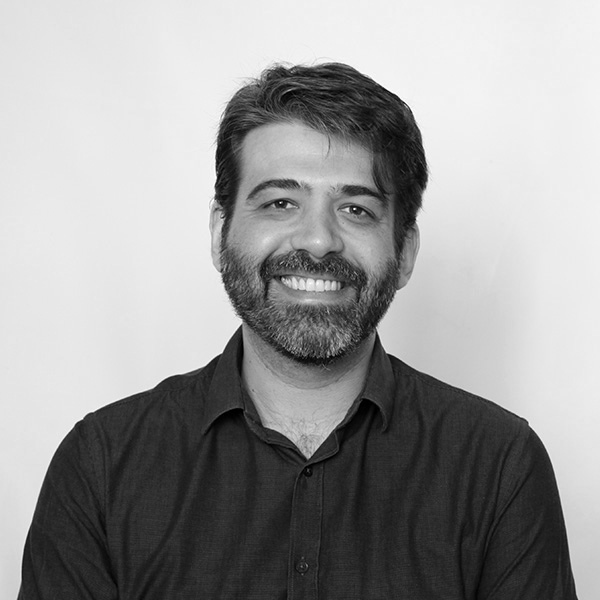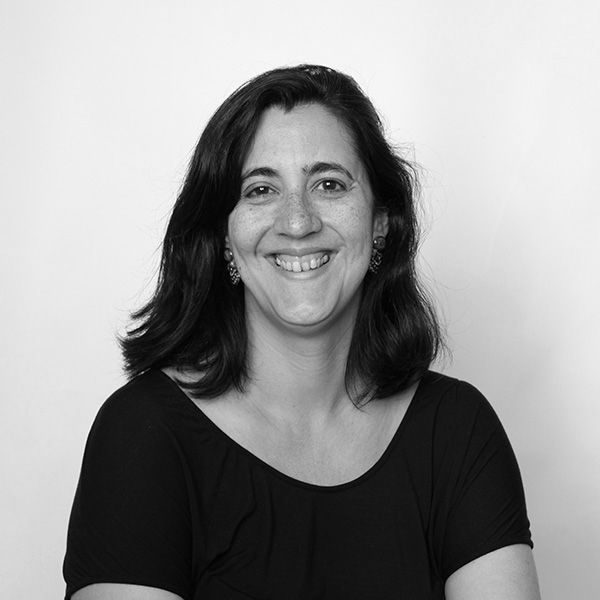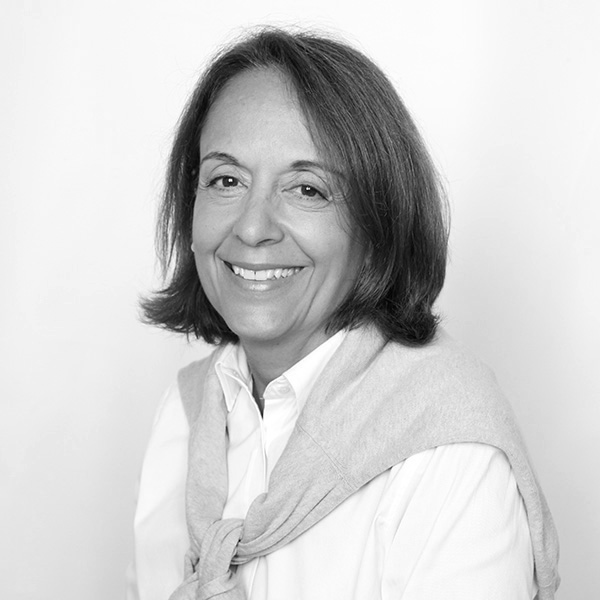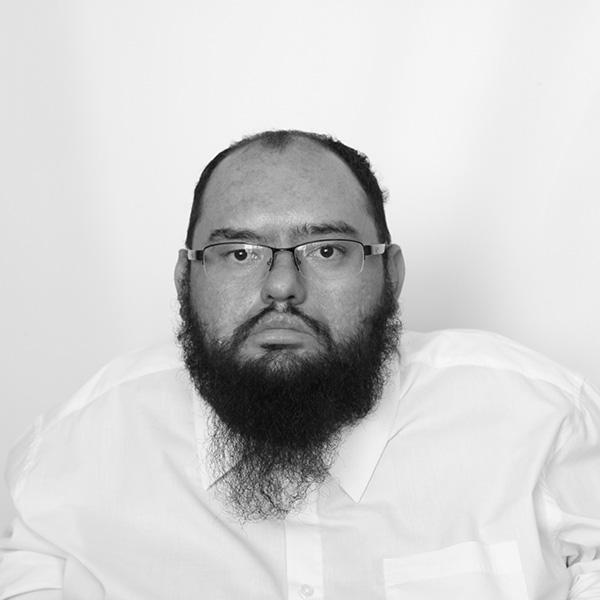 Alexandre Costa

Arq.Futuro's graphic designer since 2011. Alexandre holds a Bachelor's Degree in Publicity from FAAP and a specialization in Design from USP-Maria Antônia. He also works as a designer for BEĨ Editora.

Ana Paula Bucceroni Guerra

Responsible for Arq.Futuro's administrative and financial management.

Laura Greenhalgh

Arq.Futuro's director since 2014, Laura attended Escola de Comunicações e Artes – USP. She worked in press / media since 1976, with specialization in newspapers and magazines. She was executive editor of O Estado de S. Paulo between 2004 and 2014.

William Rabelo Nascimento

Graduate in digital design, William is video and photo editor for Arq.Futuro's website since 2015. His previous experience includes BEĨ Editora, where he was assistant designer between 2008 and 2010.